Breakfast Sessions
There will be four Breakfast Sessions taking place during Winter Congress.
Breakfast sessions are available for all delegates to attend but spaces are limited and strictly on a first come first basis. A stand-up buffet breakfast will be provided and available 30 minutes before the sessions commence (6.45am - 7.15am).
Please click on the links below to read more about the breakfast sessions.
Monday 15 June 2015
Breakfast Session 1 - supported by Hospira
Breakfast Session 2 - supported by Roche
Tuesday 16 June 2015
Breakfast Session 3 - supported by MSD
Breakfast Session 4 - supported by Novartis
Breakfast Session 1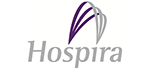 Title: Experience of two major hospital oncology units, Royal Melbourne Hospital and Sydney Adventist Hospital, with the Neutron™ Catheter Patency Device on PICCs/CVCs, and learnings from a Clave Oncology™ closed system implementation.
Time: 0715 - 0815 - NB A stand-up buffet breakfast will be provided and available 30 minutes before the sessions commence (6.45am - 7.15am). This will be served outside the meeting room.
Presenters:
Peter Haywood, Nurse Coordinator - Acute Leukaemia / Adolescent and Young Adult at the Royal Melbourne Hospital
Agnes Esak, Clinical Nurse Educator at the Sydney Adventist Hospital.
Description:
Speeding to zero: A nurse led project to reduce central line associated blood stream infections in haematology/oncology inpatients.
Peter Haywood and Elyse Harley, Department of Haematology, Oncology, Bone Marrow Transplantation, Royal Melbourne Hospital
A nurse-led project undertaken at the Royal Melbourne Hospital, investigated the impact of needleless connector type on the incidence of coagulase negative staphylococcus in blood cultures drawn from peripherally inserted central catheters in haematology/oncology inpatients. Peter Haywood, Nurse Coordinator - Acute Leukaemia / Adolescent and Young Adult, at the Royal Melbourne Hospital, will be presenting the results of this study, and the measures they took to reduce the incidence of such infections. These measures included the introduction of the Clave system.
Untangling the lines; reducing cytotoxic exposure risk via the implementation of a closed intravenous cytotoxic administration system.
The experience of implementing the Clave system for chemo administration at the Sydney Adventist Hospital will be presented by Agnes Esak, Clinical Nurse Educator there. As one of the key participants of the action research project, Agnes will discuss how the implementation of a closed intravenous cytotoxic administration system can assist in reducing cytotoxic exposure risk for both patients and nurses.
Breakfast Session 2

Title: Importance of the nurse and patient perspective on administration methods of anti-cancer drugs
Time: 0715 - 0815
Presenter: Professor Lesley Fallowfield - Director, Sussex Health Outcomes Research & Education in Cancer
(SHORE-C), Brighton & Sussex Medical School, University of Sussex
Description:
Data from patient reported outcomes (PROs) enables better opportunities for more informed decision-making offering a broader assessment of the impact that different treatments exert on patients' physical, functional, emotional and social well-being. PROs such as patient preferences, using study specific interview schedules, may refine and influence decision-making further, but up until recently few studies have such measures as their primary outcome.
Anti-cancer drugs can now be given orally, parentally, intravenously and subcutaneously and all have clinical and practical advantages and disadvantages; several of these may also have considerable impact upon patients' QoL including convenience, pain and discomfort. Some treatments demands frequent, lengthy hospital visits, and issues such as out of pocket expenses, disruptions to social, occupational, or family responsibilities are frequently over-looked. If drugs or methods for administering them have similar efficacy, then patient preferences could be important.
Breakfast Session 3

Title: A key to redefining the management of patients with advanced melanoma
Time: 0715 - 0815
Panel:
1. Julie Teraci - Chair and facilitator
Julie Teraci has held the position of Clinical Nurse Consultant / Coordinator for WAMAS at St John of God Hospital Subiaco since 2004. She graduated from Sir Charles Gairdner Hospital in 1982 and prior to her appointment at WAMAS primarily worked in the area of general medicine and oncology. In 2007, in addition to her role with WAMAS, she commenced working as the Skin Cancer and Melanoma Cancer Nurse Coordinator for the WA Cancer and Palliative Care Network, linking services and working closely with other health professionals to facilitate a smoother pathway for patients to navigate the health care system in WA. Julie is involved with and is a current board member of melanoma WA.
2. Dr Matteo Carlino – Speaker: The evolving role of immunotherapy in advanced melanoma
Matt Carlino is a Medical Oncologist at Westmead and Blacktown Hospitals. He has recently completed his PhD examining melanoma predictors of response and mechanisms of resistance. He continues to be involved in the translational research program based at the Melanoma Institute Australia and the Westmead Institute for Cancer Research. He is an investigator on multiple phase I,II and III clinical trials in melanoma targeted and immunotherapy.
3. Donna Milne R.N., PhD – Speaker: Practical insights into the role of the nurse in optimising immunotherapy
Donna Milne is a registered nurse and has a dual role at Peter MacCallum Cancer Centre in Melbourne. She is an advanced practice nurse with the skin and melanoma service and a clinician researcher in the Department of Cancer Experiences Research. Donna's PhD investigated the perceptions of palliative care services held by people with advanced cancer. Her other research interests include understanding the needs of patients with melanoma and measuring care complexity. Donna is on the Executive of the Australian and New Zealand Melanoma Trials Group, and is an active member of the Cancer Nurses Society of Australia, Clinical Oncology Society of Australia, Psycho-Oncology Co-operative Research Group and the International Society of Nurses in Cancer Care.
Description:
Join us for an interactive and practical session where a panel of experts will share their specialised experience focused on the management of patients with advanced melanoma. With cancer nurses on the panel and plenty of time for Q&A, this session will provide an opportunity to enhance your skills - all in an environment conducive to optimal learning.
Objectives of the session
To understand the role of immunotherapy in advanced melanoma, and to discuss this in relation to chemotherapy
To share learnings from both doctor and nurse perspectives on the practical management of Keytruda (pembrolizumab) in advanced melanoma patients
Breakfast Session 4

Title: Addressing the patient adherence challenges of new oncology treatments
Time: 0715 - 0815
Presenters:
Dr Rohit Joshi – Medical Oncologist at Lyell McEwin Hospital and Calvary Central Districts Hospital, South Australia
Vicki McLeod – Nurse Practitioner at Monash Health, Victoria
Richard Grainger – Pharmacist at SJOG Murdoch, Western Australia
Description:
Advances in cancer therapy have brought about numerous changes, both to the treatments available, as well as to the way that drugs are administered. Adherence to treatment remains an important factor for patient outcomes – taking the medication as prescribed as well as staying on treatment over the course of the treatment cycle.
This talk will provide a Multidisciplinary approach to addressing some of the common adherence challenges that patients and Health Care Professionals face. A Medical Oncologist, Nurse Practitioner, and Pharmacist will highlight techniques and interventions used to improve medication adherence rates in Australian practice.